The CWU believes that trade union education can transform the lives of working people for the better and is committed to providing all our members with opportunities to learn. We run courses for CWU activists, Lifelong learning for CWU members, events and so much more. Justice is the goal, solidarity is the tool, education is the key!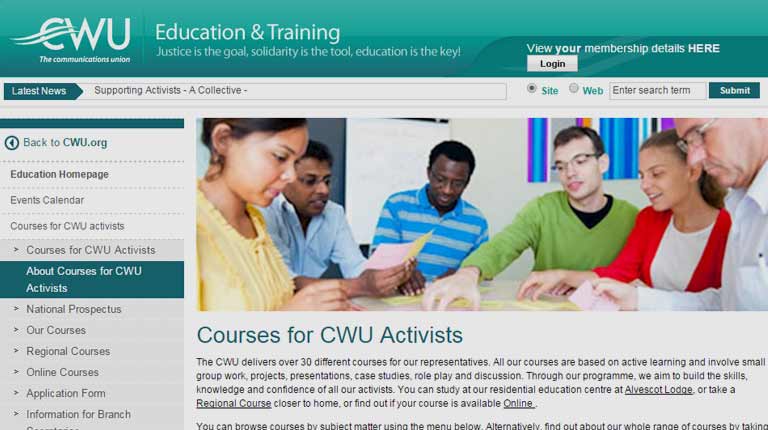 Education & Training
Our education & training website details the thirty plus different courses for our representatives. All are based on active learning and involve small group work, projects, presentations, case studies, role play and discussion.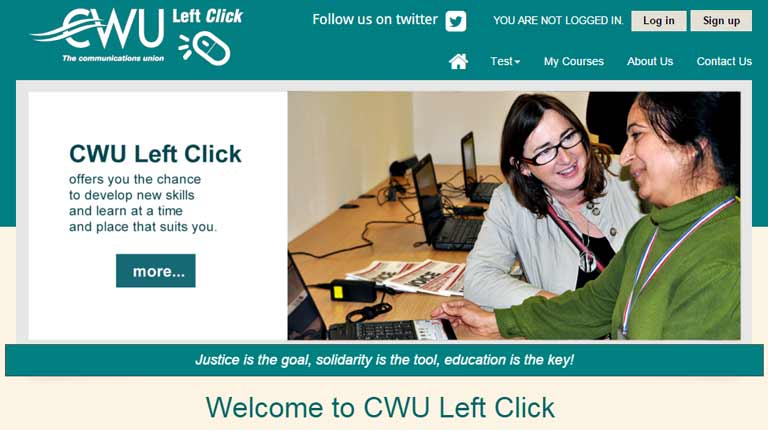 Left Click
Left Click is CWU 's new online learning platform, offering you the change to develop new skills and learn at a time and place that suits you. On your phone, on your tablet, on your computer, Left Click is there for you whenever you need it.